Attention A T users. To access the menus on this page please perform the following steps. 1. Please switch auto forms mode to off. 2. Hit enter to expand a main menu option (Health, Benefits, etc). 3. To enter and activate the submenu links, hit the down arrow. You will now be able to tab or arrow up or down through the submenu options to access/activate the submenu links.

PTSD: National Center for PTSD
The Effects of Disaster on People with Severe Mental Illness
The Effects of Disaster on People with Severe Mental Illness
Experiencing a disaster, and especially a terrorist event, is a stressful experience for nearly anybody. Typical responses include fear, anxiety, sadness, grief, helplessness, and anger. The intensity and range of feelings that one might experience vary for different reasons. Personal proximity or exposure to the event and the degree of personal connection to the victims will affect the way a person reacts to a disaster. The presence of severe mental illness (SMI) also may affect how a person experiences a disaster. After a disaster, people with SMI may have an increased risk for distress, especially posttraumatic stress symptoms.
Are People with SMI More Likely to Develop Posttraumatic Stress Disorder (PTSD)?
Multiple studies have shown that people with SMI are more likely than other people to experience trauma, with over 90% reporting exposure to at least one traumatic event in their lifetime (1,2). Moreover, most people with SMI experience multiple traumatic events (1). These studies have focused primarily on interpersonal trauma, including sexual and physical assault in childhood and adulthood.
While no studies have examined the specific effects of disaster related stressors, there is accumulating evidence that, following extremely stressful life events, people with SMI are more likely to develop PTSD than people without SMI. Studies show that approximately 30% to 40% of people with SMI currently have PTSD. This is 20 to 30 times the rate for people without SMI (2). The reason for this increased rate is not fully understood. However, it is probably due to a combination of factors including increased risk for victimization (especially interpersonal victimization). People with SMI are often more exposed to violence and risky situations including living on the streets and in homeless shelters and engaging in drug abuse. The increased rate of PTSD in people with SMI also may be due to an increased vulnerability to stress, which may be related to their primary psychiatric disorder.
In light of their increased risk for PTSD, people with SMI who experienced significant exposure to the terrorist event on September 11 (e.g., personal injury, death of a loved one, witnessing the explosion) may be at increased risk for developing PTSD symptoms over time. Even if people with SMI are able to cope effectively in the immediate aftermath, they may be more likely than people without SMI to develop posttraumatic symptoms in the months and years following.
Extremely stressful events, such as the recent terrorist attack, can exacerbate preexisting PTSD symptoms. People with SMI who have preexisting PTSD in addition to their psychotic disorder or mood disorder may experience an increase in their PTSD symptoms in much the same way that other people with PTSD may. This might include (1) having more upsetting memories and nightmares about past stressful experiences, (2) increased fear and avoidance of thoughts, feelings, and things related to the trauma, or (3) increased problems with sleep, concentration, and being more alert for signs of danger. Given the high rates of PTSD among people with SMI, there may be a lot of people at risk for such an exacerbation of posttraumatic symptoms.
What Do We Know About the Effects of Disaster and War on People with Severe Mental Illness?
It is commonly believed that disasters have an increased negative impact on people with severe mental illness. It is often thought that people with psychiatric disorders and severe mood disorders are more vulnerable and less able than others to cope effectively with disaster related stressors. However, we have found that this may not always be the case, particularly for those who are in treatment. Several studies have shown that people with severe psychiatric disorders, whether hospitalized or outpatient, are not necessarily prone to greater distress following a disaster.
Psychiatric patients exposed to the Three Mile Island nuclear accident did not suffer greater anxiety and depressive episodes than similar psychiatric patients who lived in an area that was not exposed to the accident (3).
State hospital patients in Hawaii showed no signs of decompensation or symptom exacerbation following Hurricane Iniki (4).
People with schizophrenia who were in hospitals in Israel during the Gulf War showed no greater war-related distress than people from the community who were similar to the patients in terms of age, gender, education, and marital status (5).
The findings from these studies contrast the results of the studies reported above that found people with SMI had a strong risk for developing PTSD, especially following interpersonal traumas. This difference may be due to the nature of the stressor or to other factors such as sample size differences or assessment differences. (The studies examining symptom exacerbation related to disaster and war were quite small and did not assess specifically for PTSD symptoms.) These discrepancies, however, point to the need for better information about how people with SMI, both hospitalized and outpatient, respond to disasters.
How Might We Meet the Needs of People with SMI Following Recent Events?
Mental-health providers may want to make additional support and services available if it appears that a person with SMI is experiencing increased distress.
Given the high rates of PTSD among this population, routine assessment for PTSD is recommended. If a person with SMI is experiencing posttraumatic symptoms, it is especially important to assess for PTSD. Similarly, if a person experiences an exacerbation of symptoms of their primary psychiatric disorder, increased problems with functioning, or increased substance use, it also may be appropriate to assess for PTSD. Despite the high rates of PTSD in the SMI population, PTSD is not often considered and documented as a comorbid diagnosis by clinicians.
Effective treatments for PTSD are available and are presently being developed and tested by clinicians and people with SMI. Preliminary data suggest that talking about traumatic events with clinicians familiar with trauma does not exacerbate SMI symptoms. However, given the early stage of treatment development, clinicians familiar with trauma may still wish to consult a trauma specialist when working with an SMI client who is experiencing symptom exacerbation due to recent trauma.
References
Goodman, L.A., Salyers, M.P., Mueser, K.T., Rosenberg, S.D., Swartz, M., Essock, S.M., Osher, F.C., Butterfield, M.I., & Swanson, J. (2001). Recent victimization in women and men with severe mental illness: Prevalence and correlates. Journal of Traumatic Stress, 14, 615-632.
Mueser, K.T., Trumbetta, S.L., Rosenberg, S.D., Vidaver, R.M., Goodman, L.B., Osher, F.C., Auciello, P., & Foy, D.W. (1998). Trauma and Posttraumatic Stress Disorder in severe mental illness. Journal of Consulting and Clinical Psychology, 66(3), 493-499.
Bromet, E.J., Schulberg, H.C., & Dunn, L.O. (1982). Reactions of psychiatric patients to the Three Mile Island nuclear accident. Archives of General Psychiatry, 39(6), 725-730.
Godleski, L.S., Luke, K.N., DiPreta, J.E., Kline, A.E., & Carlton, B.S. (1994). Responses of state hospital patients to Hurricane Iniki. Hospital and Community Psychiatry, 45(9), 931-933.
Sternik, I., Solomon, Z., Ginzburg, K., & Enoch, D. (1999). Psychiatric patients in war: A study of anxiety, distress and world assumptions. Anxiety, Stress, and Coping, 12(3), 235-246.
You May Also Be Interested In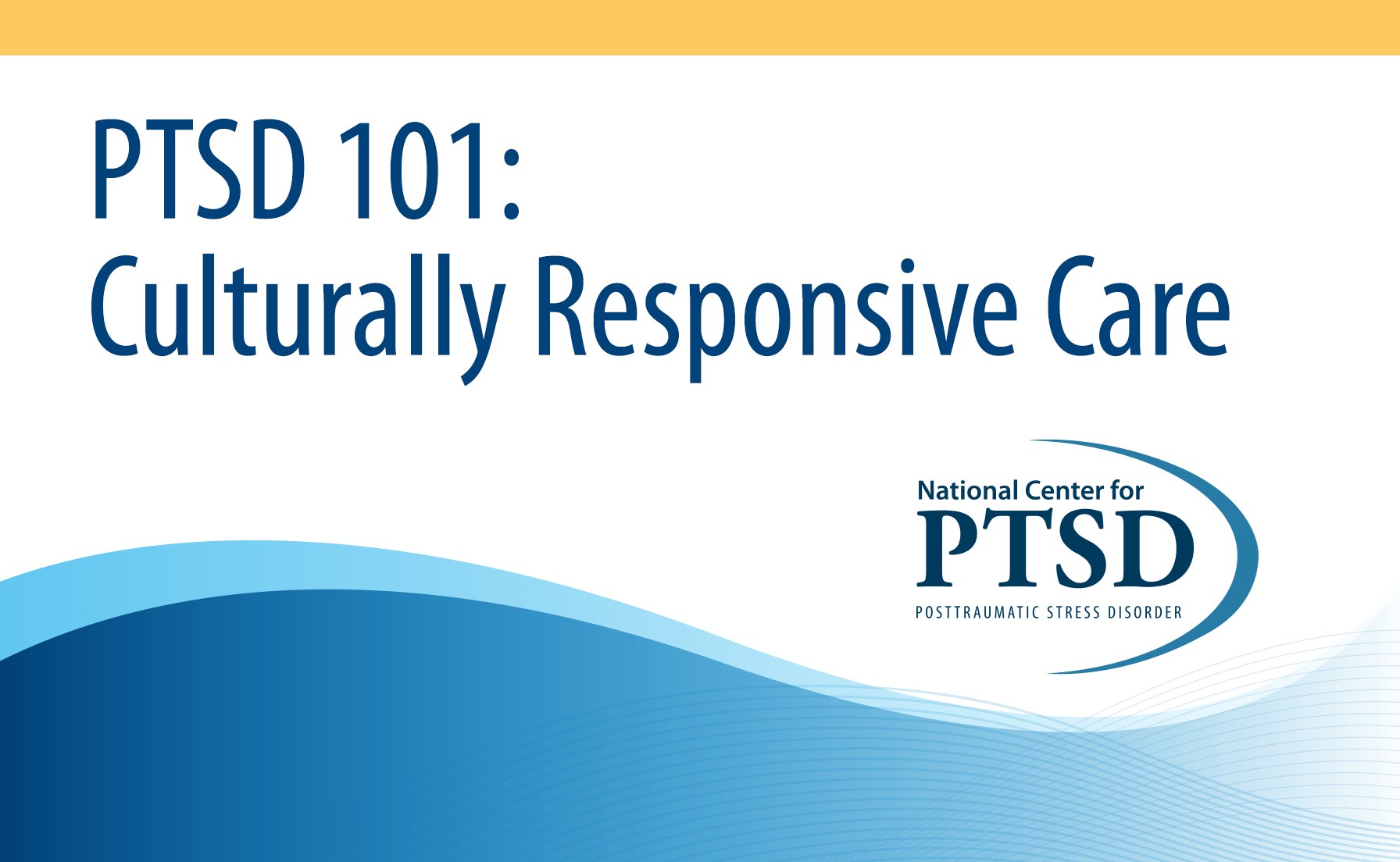 Understand and develop the components of a culturally responsive case formulation.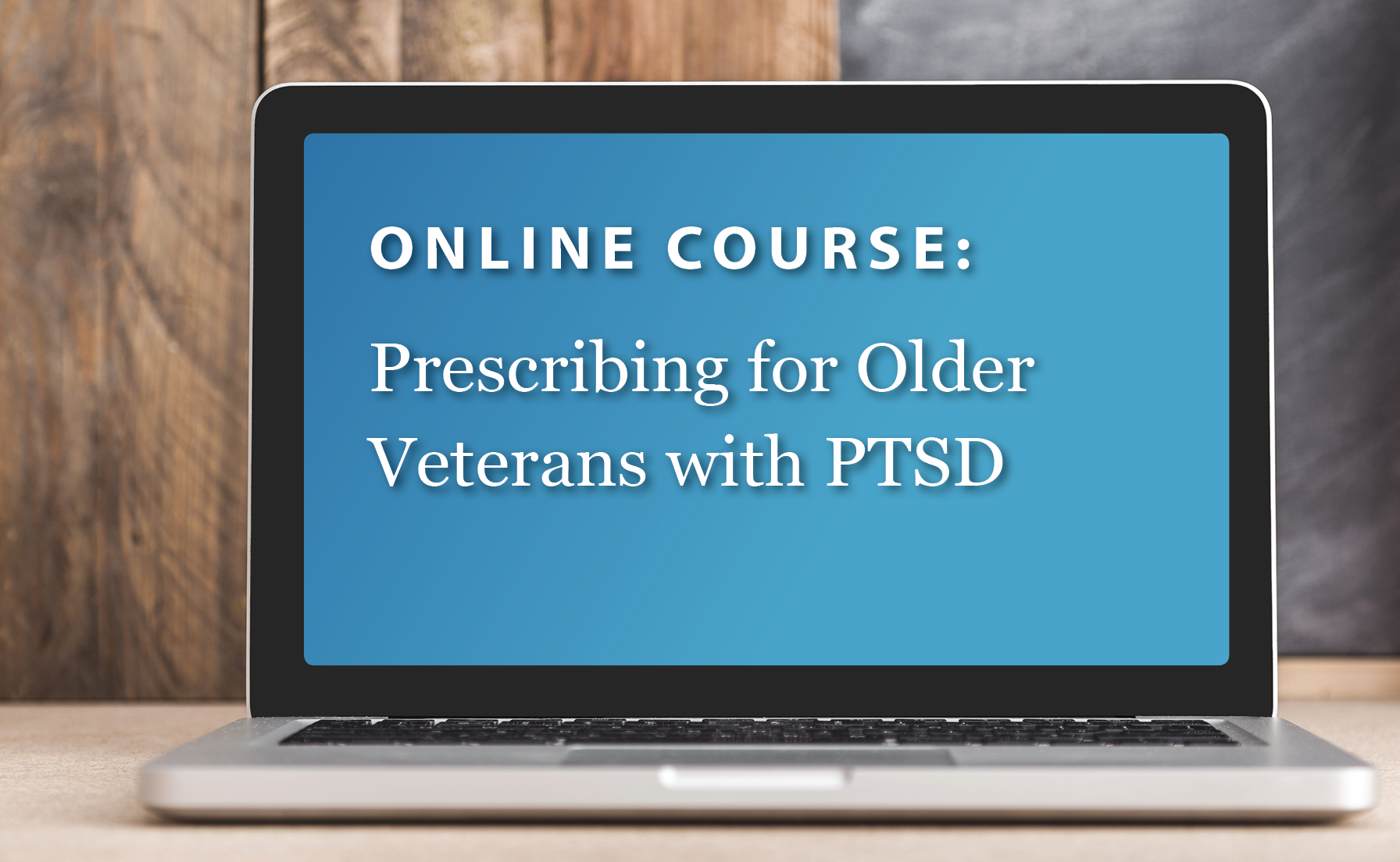 Learn best practices for pharmacological treatment for older Veterans with PTSD.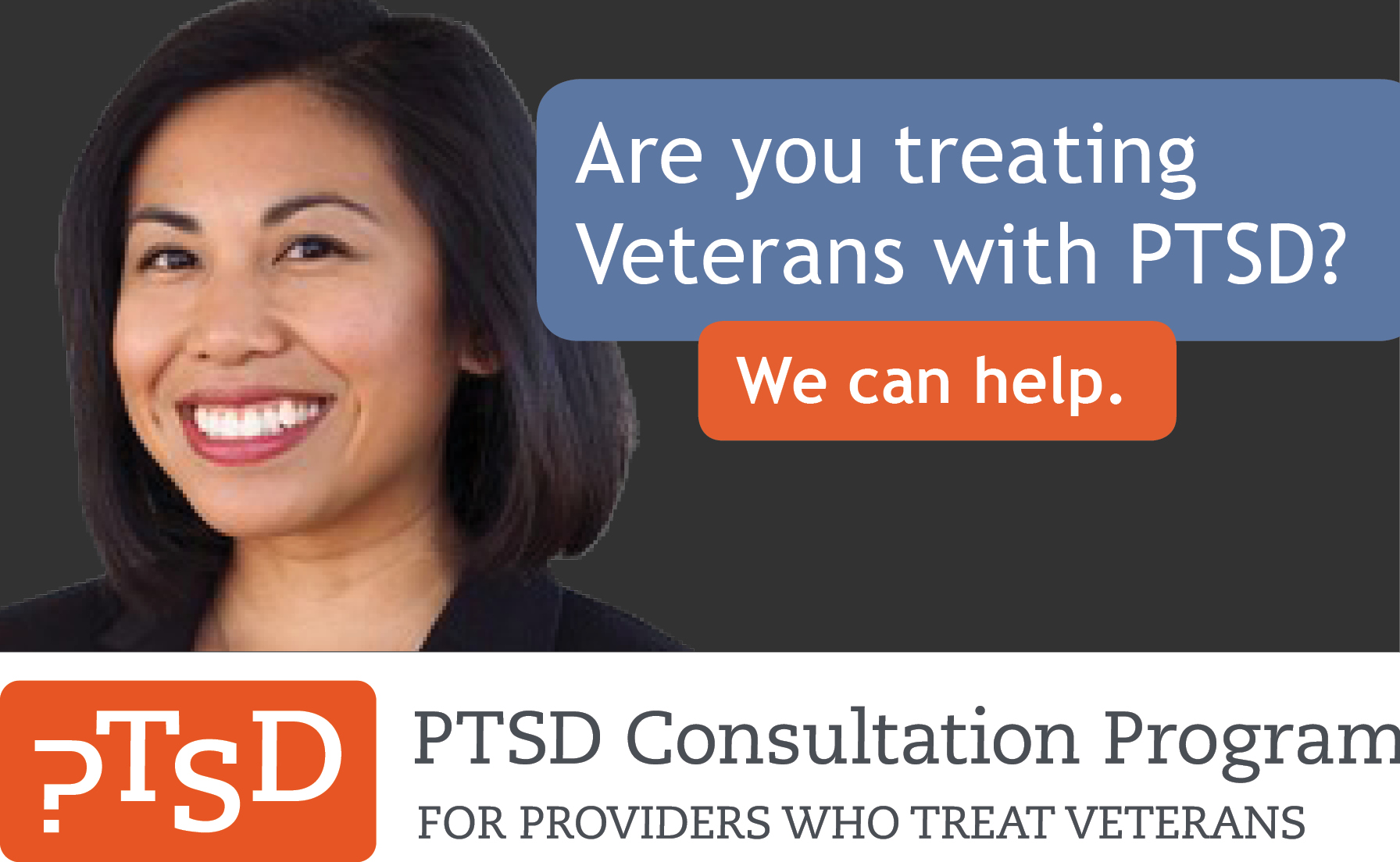 Expert guidance for treating Veterans with PTSD.
return to top