Attention A T users. To access the menus on this page please perform the following steps. 1. Please switch auto forms mode to off. 2. Hit enter to expand a main menu option (Health, Benefits, etc). 3. To enter and activate the submenu links, hit the down arrow. You will now be able to tab or arrow up or down through the submenu options to access/activate the submenu links.

PTSD: National Center for PTSD
Provider Guide to Addressing Veterans' Reactions to Current Events in Afghanistan
Provider Guide to Addressing Veterans' Reactions to Current Events in Afghanistan
Veterans may experience a range of challenging emotions related to the current events in Afghanistan. This is true for Veterans who served in Afghanistan as well as for Veterans who served during other conflicts because they may be reminded of their own military or homecoming experiences.
Common Reactions
Some common reactions include frustration, sadness, helplessness and grief. Veterans may also feel angry or betrayed. They may question the meaning of their service or whether it was worth the sacrifices they made. They may feel new or increased moral distress about experiences they had during their service or worry about the safety of Afghans they knew, such as interpreters with whom they worked.
Those with mental health conditions like depression, anxiety or posttraumatic stress disorder (PTSD) may experience increases in symptoms. Some may cope through avoidant strategies like drinking more, using substances or isolating. Veterans may also experience more military and homecoming memories and more trouble sleeping. Some may become preoccupied with danger or feel like they need to prepare for the worst. In response, they may become overly protective, vigilant or guarded so that they can avoid being shocked by, or unprepared, for what may happen in the future.
Feeling distress is a normal reaction to negative events, especially ones that feel personal. However, for some Veterans, these reactions may be overwhelming, continue for an extended period, or negatively affect functioning to the extent that intervention is indicated. Below are strategies to understand Veterans' reactions and help them through this challenging time.
Check In with Veterans
It is helpful to ask questions to recognize what each Veteran is thinking and feeling. Veterans may differ in their reactions—some feeling angry, some feeling sad, even some feeling relieved—so start from a place of no assumptions about what the Veteran is thinking or feeling.
Begin the conversation broadly: "There has been much media coverage and national conversation on what is happening in Afghanistan. Would you like to spend some time today on your reactions to what is happening?"
Normalize reactions to events in Afghanistan and begin a conversation focused on emotional reactions: "Many people have been experiencing strong feelings about current events in Afghanistan. I wanted to check in and see how you have been doing during these very stressful times. How have you been feeling?"
As a way to begin the conversation, you can ask if the Veteran is engaging in these conversations elsewhere and about their support system (or lack thereof): "Have you been having conversations about your reaction to events in Afghanistan with others? In what ways have the conversations been helpful? Are there ways in which the conversations have been less helpful?"
Another option is to tie the discussion in with the Veteran's treatment: "The news about Afghanistan can impact mental health in many ways. I'm wondering if you noticed changes in how you are feeling? Is this something you want to spend time working on today?"
This interaction with you may be the Veteran's first or only opportunity to express thoughts and emotions. Give them (and yourself) room to reflect on their reactions. Take your time with the conversation, allow the Veteran to add to their narrative. Allow the Veteran the opportunity to experience emotions. Reflect back to the Veteran what you hear to make sure you understand their reaction. Acknowledge that, if you do not share the Veteran's experience, you may not fully understand their pain. The Veteran's reaction may change over time, so consider checking in over multiple appointments.
Respond to Veterans' Needs
Help Veterans Make Meaning of Their Experiences
Based on current events, Veterans may believe that their service or their sacrifices were for nothing. It can be valuable to help Veterans make meaning of their experiences by helping them consider the ways that their service made a difference. You can ask about the impact it had on others' lives or on their own life. For example, they may be thinking, "My service in Afghanistan was useless." Providers can have a collaborative discussion to help Veterans come to a less extreme and less painful conclusion such as, "I am very sad about what is happening now but when I was there, I helped keep Afghanistan safe." It is important to help Veterans differentiate what they knew and did then from what they know now. Veterans may be thinking of what is happening now as the end point. It may help to remind them that now is just one moment in time and that things will continue to change.
Each Veteran will have different experiences and related thoughts, beliefs and perceptions. As providers, we cannot modify facts, but we can help Veterans to examine and change thoughts and, in doing so, can help greatly reduce distress. For example, Veterans may be judging their experience as completely negative. If so, providers can help them think in less extreme terms. For example, if someone expresses a thought such as, "Going to Afghanistan was a failure," a more helpful and less distressing thought would be, "I did my job to the best of my ability and supported my brothers and sisters to the best of my ability."
Encourage Veterans to Engage in Activities They Find Meaningful
Encouraging Veterans to engage in activities they find meaningful can help them focus on their lives in the present and can help to reduce distress. Explore what matters most to Veterans across the many domains in which they function, which may include as an individual, a family member, a parent or a community member. Once Veterans identify important values, providers can help them set realistic short- and long-term goals consistent with these values and help them plan concrete activities to work toward these goals. These activities will not change the past or the things the Veteran cannot control, but they can help the Veteran feel like life is meaningful and reduce distress.
Encourage Positive Coping
It is important to assess the Veterans' coping strategies (adaptive and maladaptive), current resources and supports, and ongoing stressors. How might existing strategies be applied in this current situation? Are they as helpful in times of crisis? Are there ways they could be adapted to meet current needs? Social support, including spending time with people who understand what the Veteran is going through, can be particularly important in buffering stress. Make a plan with the Veteran about how to put their positive coping strategies into action to help them manage their negative reactions.
Conclusion
Many Veterans and Service members who served in Afghanistan or are reminded of their own military experiences may be significantly impacted by the withdrawal of U.S. troops from Afghanistan. Veterans will differ in their reactions and needs, and these may change over time. Asking questions, listening and responding to the individual needs of each Veteran will help them through this challenging time.
You May Also Be Interested In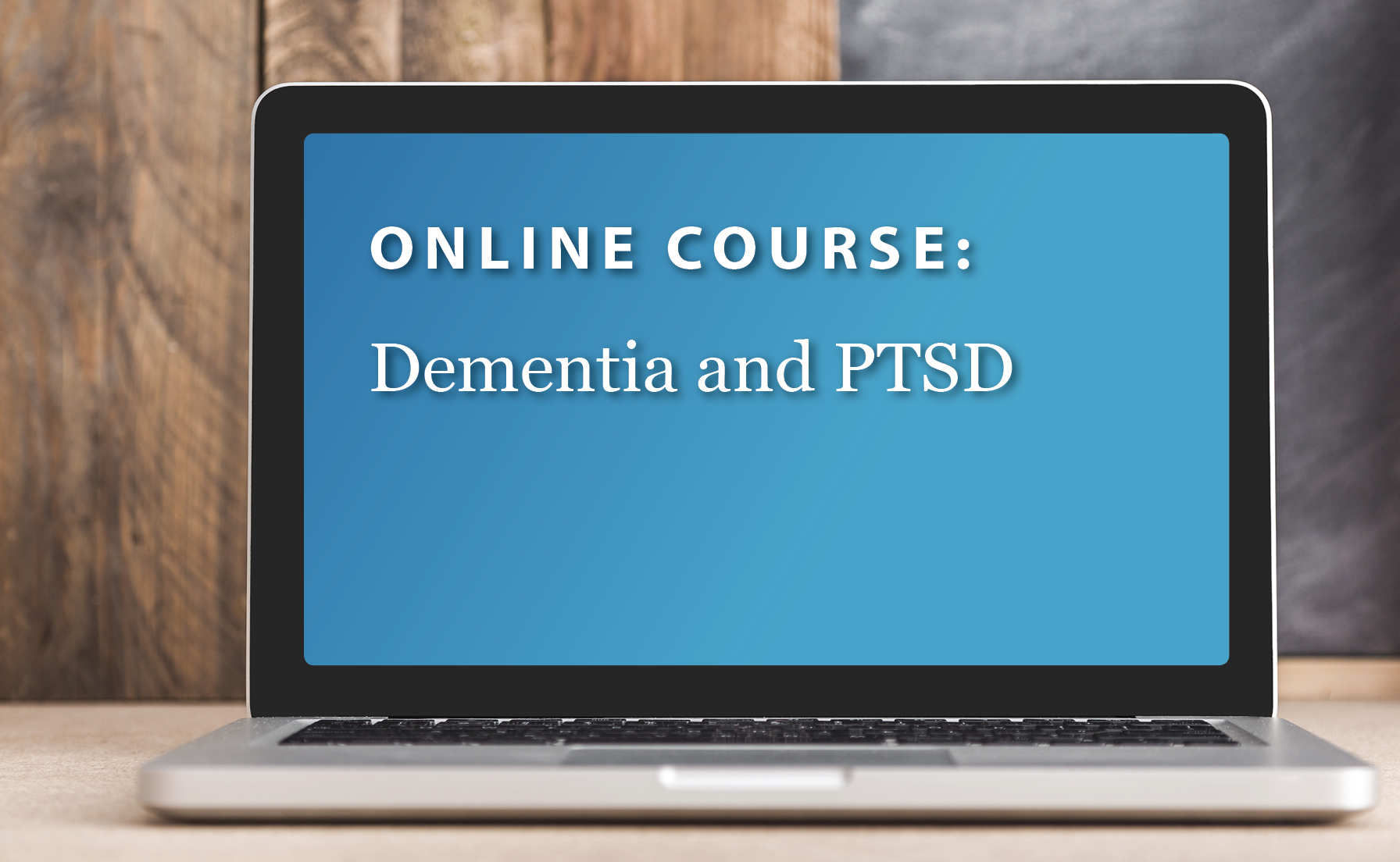 Understand the complex links between PTSD, cognitive impairment, and behavior.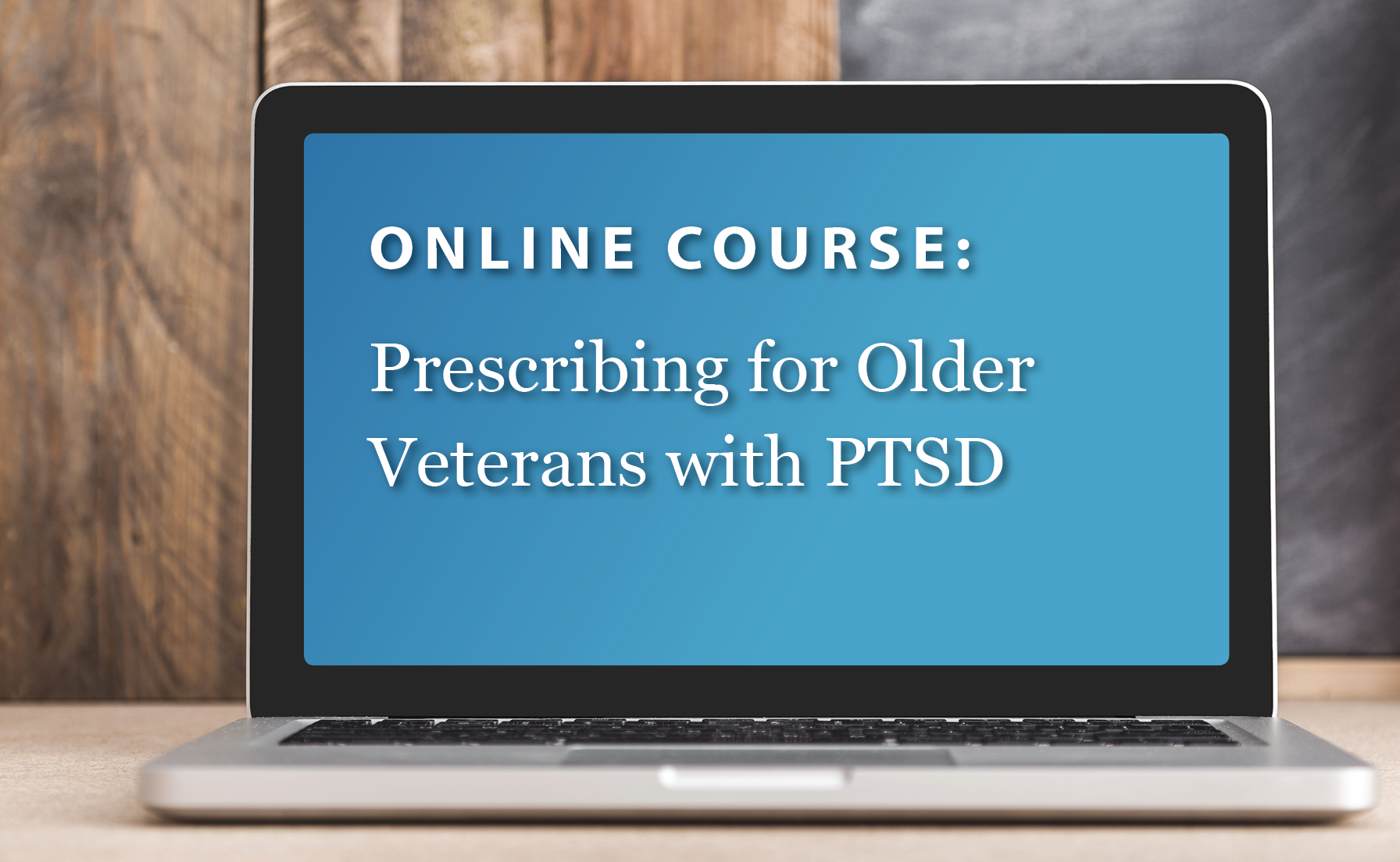 Learn best practices for pharmacological treatment for older Veterans with PTSD.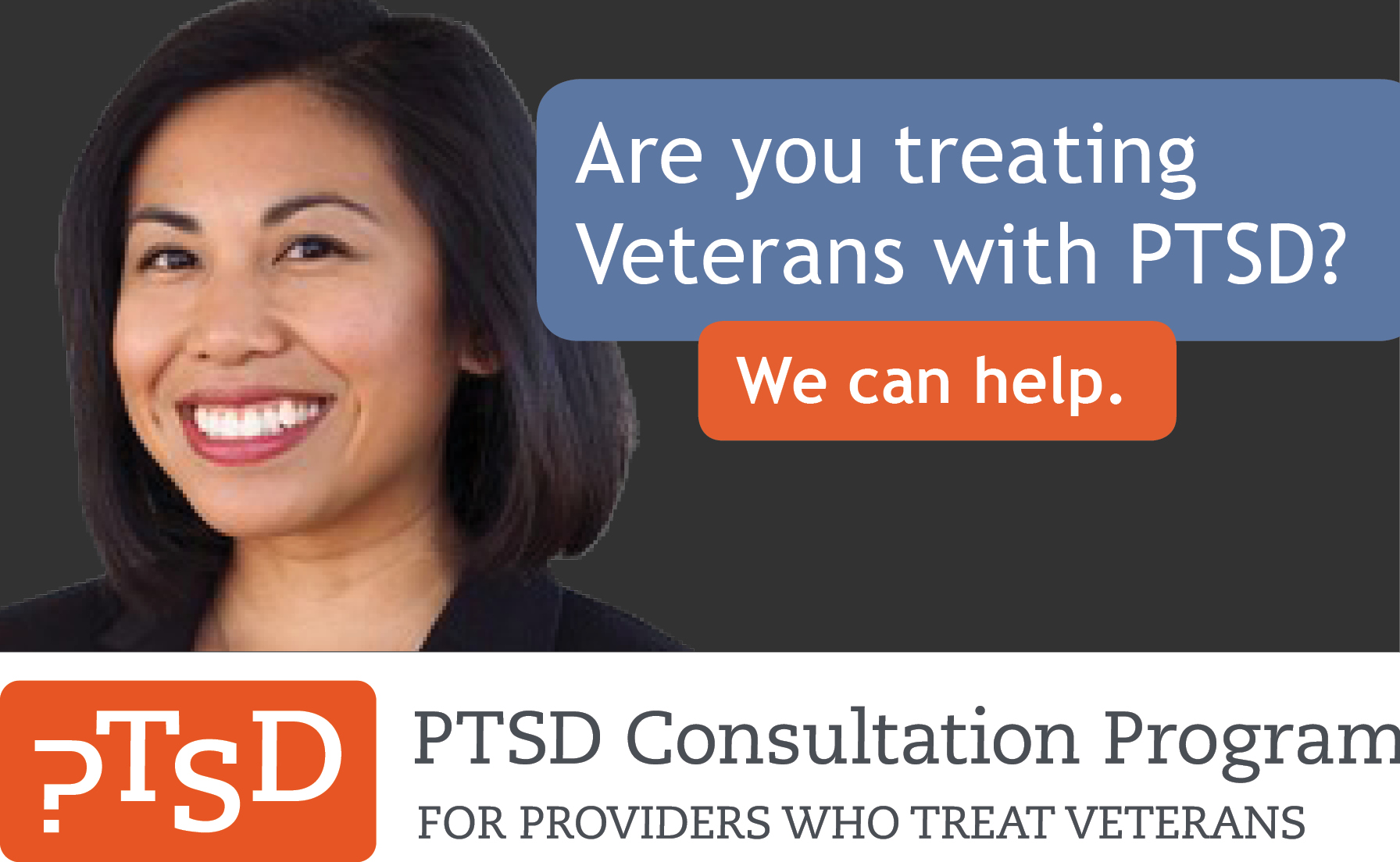 Expert guidance for treating Veterans with PTSD.
return to top