Attention A T users. To access the menus on this page please perform the following steps. 1. Please switch auto forms mode to off. 2. Hit enter to expand a main menu option (Health, Benefits, etc). 3. To enter and activate the submenu links, hit the down arrow. You will now be able to tab or arrow up or down through the submenu options to access/activate the submenu links.

PTSD: National Center for PTSD
PTSD in Refugees
PTSD in Refugees
In 2002, the U.S. Committee for Refugees estimated that there were 14.9 million refugees and 22 million internally displaced persons in the world. This escalating international crisis has developed over the past 60 years as organized political violence has increasingly targeted civilian populations(1). These refugees are men, women, and children, from virtually every income level and living arrangement. As refugees they have often left behind their livelihood, their communities, and most of all of their possessions. Although a large number of the individuals adjust well, many suffer significant psychological distress as a result of their exposure to traumatic events and the hardships associated with life as a refugee.
Traumatic Events Encountered by Refugees
Prior to flight, individuals who become refugees may face a wide variety of traumatic events. They may witness fighting and destruction, observe violent acts perpetrated against loved ones, or be subjected to or witness sexual violence. In a survey of individuals presenting to a Dutch clinic specializing in the treatment of traumatized refugees, Kleijn, Hovens, and Rodenburg (2) found that the most commonly reported traumatic event was forced isolation (e.g., imprisonment, separation from others). Although the types of events reported varied with the origin of the refugee group, 37% reported incidents of torture, 37% reported being close to death, and 35% stated that a friend or family member had been killed.
Burnett and Peel (3) reported that the proportion of refugees who had been subjected to torture varied from 5% to 30%, depending on the countries of origin and the definition of torture. In a study of Kosovar Albanian refugees, Cardozo, Vergara, Agani, & Gotway (4) found that approximately 67% of these refugees reported being deprived of water and food, 67% reported being in a combat situation, and 62% reported being close to death. In addition, 40% of the study participants reported experiencing eight or more traumatic events. Cardozo and colleagues also observed that almost all of the people who had been internally displaced had suffered continuous trauma; individuals who became refugees faced similar traumatic events but usually of shorter duration because they were able to escape.
In addition to the often life-threatening stresses experienced immediately prior to flight, refugees frequently experience recurring losses, challenges, and changes during the exile/acculturation and resettlement/repatriation periods(1). Having left their homes, refugees are often forced to confront isolation, hostility, violence, and racism in their new locations. Individuals who are resettled in refugee camps often face living situations that are, at times, over-crowded, rife with the threat of infectious diseases, and primitive in design. Additional chronic stressors that refugees must deal with include socioeconomic disadvantages, poor physical health, and the collapse of social support.
Measurement Issues
Historically, there have been numerous problems with the overall assessment of refugees' psychological distress. For instance, the varied methodologies (random sample within a refugee camp or individuals presenting at a clinic) and the range of measures employed have made it difficult to draw conclusions across studies. Researchers' ability to draw conclusions from the literature is also limited because many evaluation measures have not been adequately translated into the refugees' native languages and are not sensitive to the refugees' cultural norms.
The information that has been collected is controversial. Some individuals seek to qualify and quantify the psychological distress reported by refugees according to standard diagnostic codes. Other individuals feel that this improperly pathologizes the experience of refugees. Thus, relief workers and doctors disagree at times as to who needs mental health services and what type of mental health care is needed.
Fortunately, straightforward, reliable, and culturally validated screening instruments of trauma exposure and psychiatric distress have been created and validated in a variety of refugee communities. Examples of trauma screens include the Harvard Trauma Questionnaire, the Resettlement Stressor Scale, and the War Trauma Scale. Examples of measures of psychological distress that have been adopted for use in the refugee population and that are well described in the literature are the Hopkins Symptom Checklist-25, the Beck Depression Inventory, the Impact of Event Scale, and the Posttraumatic Symptom Scale-30. In addition, some of these instruments, such as the Harvard Trauma Questionnaire, have been validated across a wide variety of cultures and in many different languages (5).
Prevalence of PTSD
Depending on the sample, the rates of PTSD vary widely within any given refugee population, with prevalence rates ranging from 4% to 86% for PTSD and 5% to 31% for depression (6). Few studies have assessed distress over time, but some have documented that distress is often chronic. For example, Mollica et al. (7) assessed psychological distress in a sample of Bosnian refugees to determine if the distress associated with being a refugee is chronic. They found in their follow-up study that 45% of the study participants who originally met criteria for depression, PTSD, or both continued to meet criteria 3 years later, and an additional 16% met criteria by the time of the follow-up study.
Porter and Haslam (1), in their meta-analysis, demonstrated that across 14 different studies, the general stress of war had a significant impact on everyone. However, displaced persons were significantly more disturbed than nondisplaced controls even when the controls had experienced considerable war stress. The authors noted that these results are in accordance with refugee research groups that indicate that living in institutional refugee camps is more disruptive than living temporarily with family, friends, or in private accommodations. Consistent with other research in the field of traumatic stress, Cardozo, Vergara, Agani, & Gotway (4) found that older adults, those with a prior history of psychiatric distress or chronic health problems, and those who were internally displaced were more likely than others to endorse significant levels of psychiatric distress.
Treatment
There exists little published treatment-outcome research to inform interventions for refugees. Yule (8) suggested that it would be appropriate to offer group treatment to refugees who have experienced broadly similar events. De Jong, Scholte, Koeter, and Hart (9) recommended that psychosocial interventions focus on strengthening the community and providing support to large groups through population-wide psychoeducation campaigns or the management of therapeutic activity centers.
Alternatively, Mollica, Cui, McInnes, & Massagli (5) reported that treatment is enhanced by targeting psychosocial risk factors. For instance, in their assessment of a sample of Cambodian refugees, they found a significant relationship between work status and depression. This suggested that providing employment in refugee camps would likely reduce rates of depression. Further, Mollica and colleagues (5) found that refugees involved in religious activities were one-third less likely to meet criteria for PTSD than respondents who participated in few or no religious activities. Additional protective factors include the presence of extended family, educational opportunities, the presence of human rights organizations, the availability of self-help groups, small camps, and the opportunity to engage in traditional cultural practices (1). Taken together, these results suggest that in addition to an emphasis on treating the most severely affected individuals, communities hosting refugees can enhance refugees' well-being by addressing psychosocial variables.
Distinct Challenges
There are several challenges that often affect the assessment and treatment of refugees. Individuals may express psychological distress in different ways. And, the stressors that are considered traumatic may be different for different people. For example, being forbidden to live according to one's religion might be highly stressful for some peoples, but not for others (10).
Some refugees are particularly suspicious of people in positions of authority as a result of the conditions under which they fled their home country. In addition, language barriers may exist. Further, even when language is not a barrier because an interpreter is available or because the provider and refugee speak a common language, the exchange is still likely to be influenced by complex religious and ethnic interconnections. As a result, as Weine (11) noted, "talking about trauma through interpreters does not necessarily make for culturally relevant care."
Conclusions
The number of people living as refugees has grown significantly over the past several decades. Concurrent with this development, recognition of the mental health problems associated with being a refugee has grown. Although some progress has been made in terms of the development of culturally sensitive assessment measures, our ability to assess the mental health needs of individuals living as refugees is still limited, as is our knowledge of effective psychological interventions for refugees.
References
Porter, M., & Haslam, N. (2001). Forced displacement in Yugoslavia: A meta-analysis of psychological consequences and their moderators, Journal of Traumatic Stress, 14(4), 817-834.
Kleijn, W.C., Hovens, J.E., & Rodenburg, J.J. (2001). Posttraumatic stress symptoms in refugees: Assessments with the Harvard Trauma Questionnaire and the Hopkins Symptom Checklist-25 in different languages. Psychological Reports, 88, 527-532.
Burnett, A., & Peel, M. (2001). Asylum seekers and refugees in Britain: The health of survivors of torture and organized violence. British Medical Journal, 322, 606-609.
Cardozo, B.L., Vergara, A., Agani, F., & Gotway, C.A. (2000). Mental health, social functioning, and attitudes of Kosovar Albanians following the war in Kosovo. Journal of the American Medical Association, 284(5), 569-577.
Mollica, R.F., Cui, X., McInnes, K., & Massagli, M.P. (2002) Science-based policy for psychosocial interventions in refugee camps: A Cambodian example. Journal of Nervous and Mental Disease, 190(3), 158-166.
Hollifield, M., Warner, T.D., Lian, N., Krakow, B., Jenkins, J.H., Kesler, J., Stevenson, J., & Westermeyer, J. (2002). Measuring trauma and health status in refugees: A critical review. Journal of the American Medical Association, 288(5), 611-621.
Mollica, R.F., Sarajlic, N., Chernoff, M., Lavelle, J, Vukovic, I.S., & Massagli, M.P. (2001). Longitudinal study of psychiatric symptoms, disability, mortality, and emigration among Bosnian refugees, Journal of the American Medical Association, 286(5), 546-554.
Yule, W. (2000). From pogroms to "ethnic cleansing": Meeting the needs of war affected children. Journal of Child Psychology & Psychiatry & Allied Disciplines, 41(6), 695-702.
De Jong, J.P., Scholte, W.F., Koeter, M.W.J., & Hart, A.A. (2000). The prevalence of mental health problems in Rwandan and Burundese refugee camps. Acta Psychiatrica Scandinavica, 102, 171-177.
Terheggen, M.A., Stroebe, M.S. & Kleber, R.J. (2001). Western conceptualizations and eastern experience: A cross-cultural study of traumatic stress reactions among Tibetan refugees in India. Journal of Traumatic Stress, 14(2), 391-403.
Weine, S. (2001). From war zone to contact zone: Culture and refugee mental health services. Journal of the American Medical Association, 285(9), 1214.
You May Also Be Interested In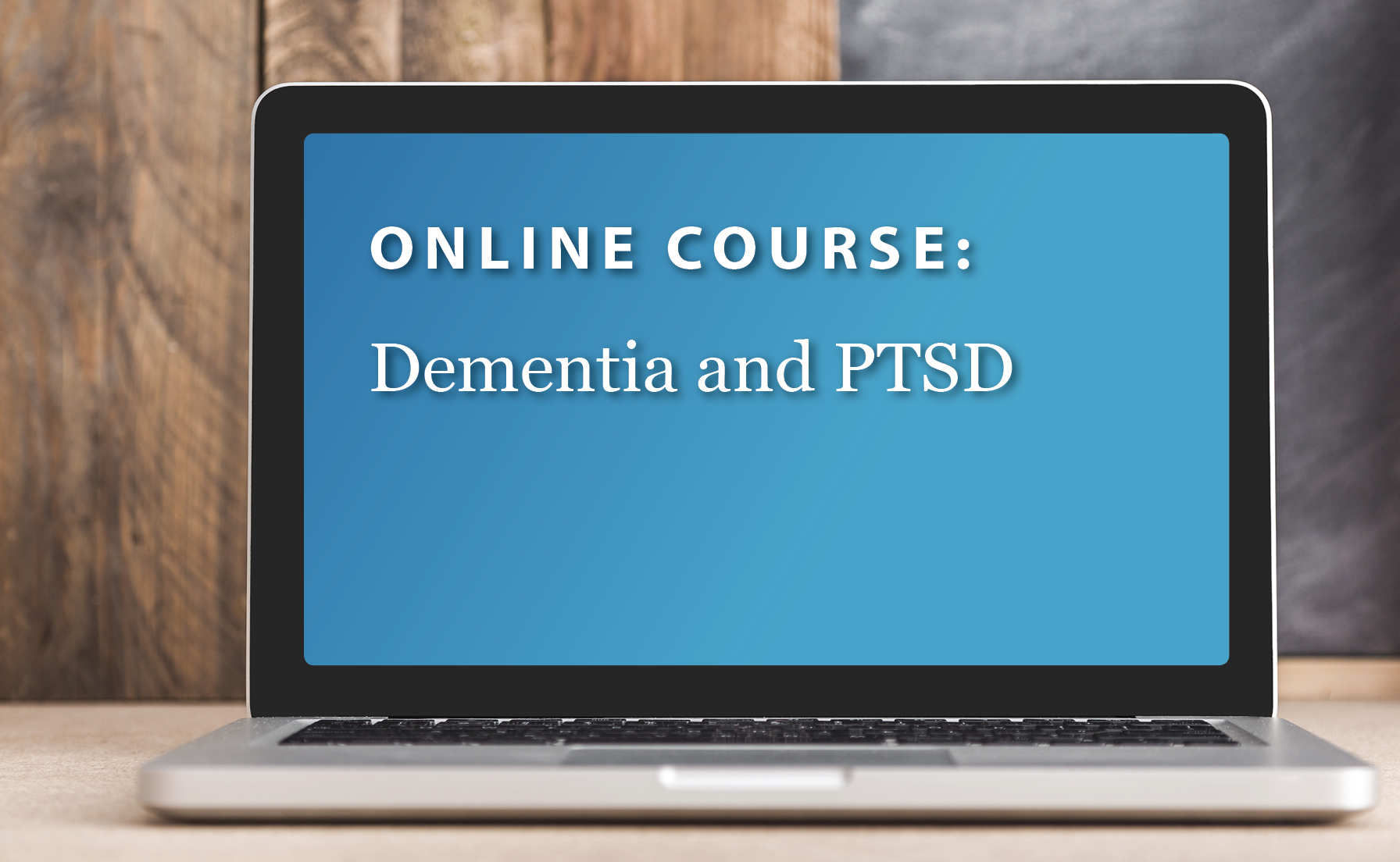 Understand the complex links between PTSD, cognitive impairment, and behavior.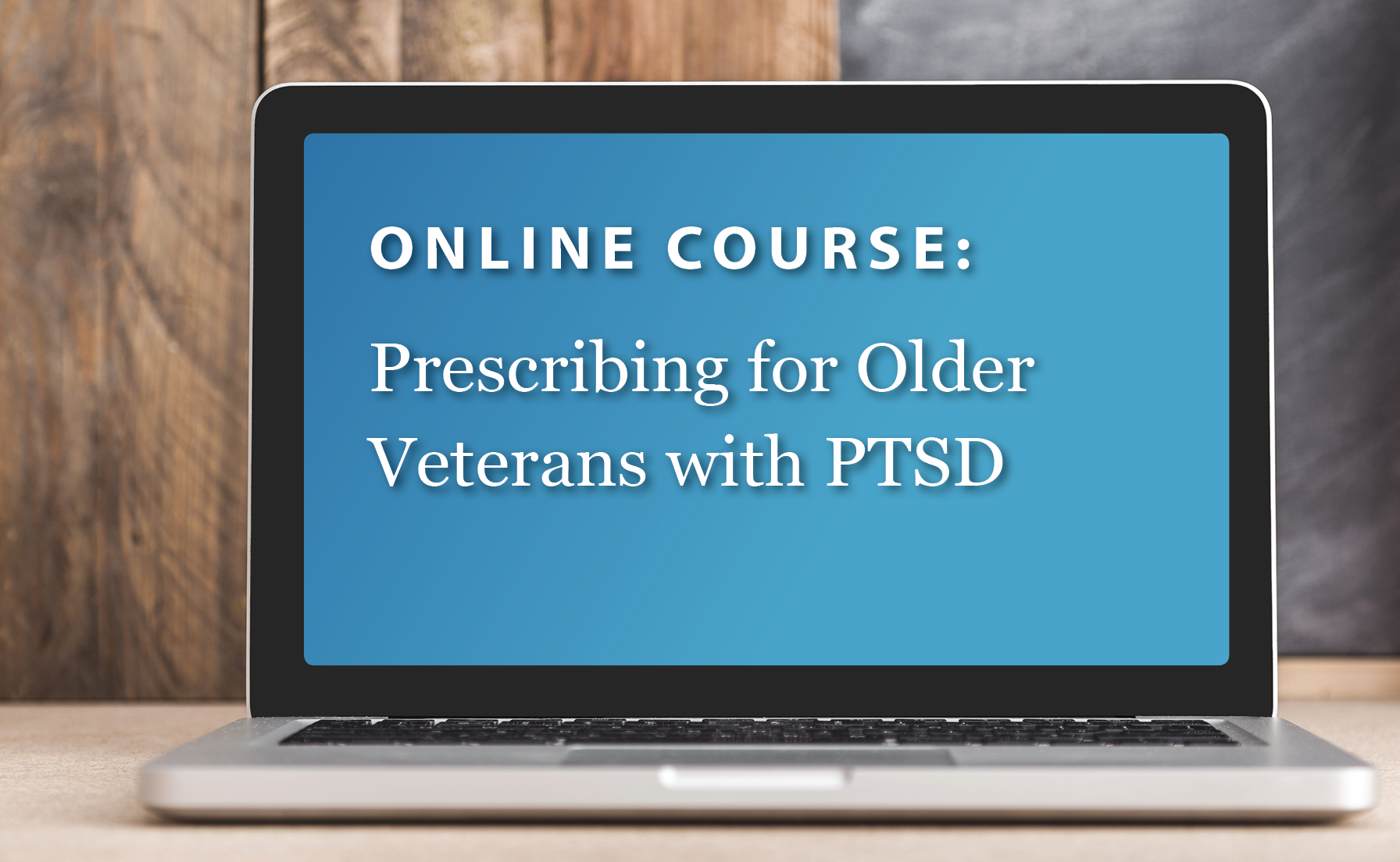 Learn best practices for pharmacological treatment for older Veterans with PTSD.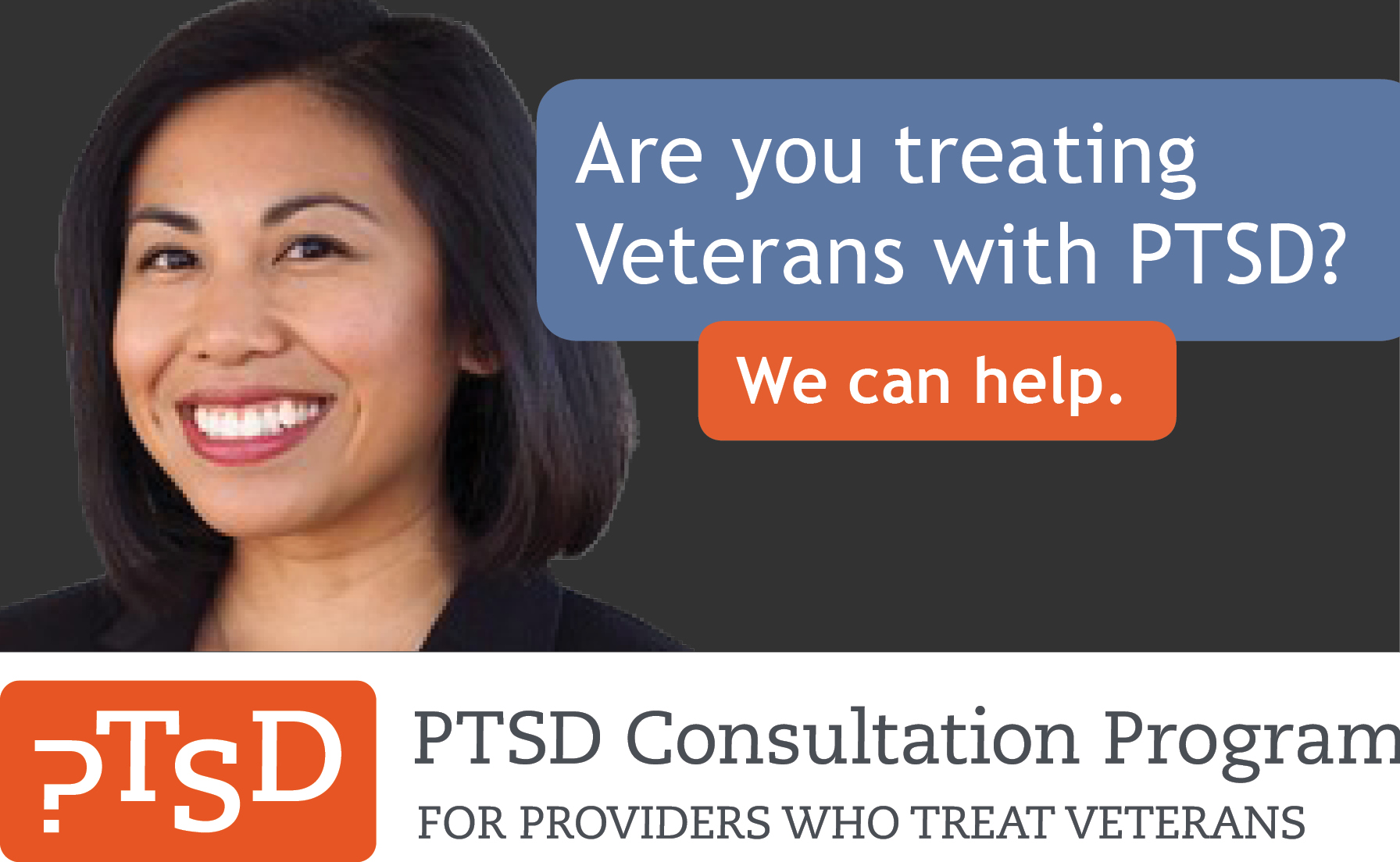 Expert guidance for treating Veterans with PTSD.
return to top