Attention A T users. To access the menus on this page please perform the following steps. 1. Please switch auto forms mode to off. 2. Hit enter to expand a main menu option (Health, Benefits, etc). 3. To enter and activate the submenu links, hit the down arrow. You will now be able to tab or arrow up or down through the submenu options to access/activate the submenu links.

PTSD: National Center for PTSD
Racial Trauma
Racial Trauma
Racism and racial discrimination may impact emotional well-being. This is racial trauma. Such experiences can affect physical and mental health. In some cases, they may lead to PTSD. Learn about the impact of racial trauma and tips for active coping to reduce stress.
Reading time: minutes
Racial trauma can negatively affect physical, mental and emotional health, and in some cases, lead to PTSD. This information may also be useful for those who experience discrimination or trauma based upon other aspects of identity, such as gender, sexuality, religion, etc.
What Is Racial Trauma?
Racial trauma refers to the emotional impact of stress related to racism, racial discrimination, and race-related stressors, such as being affected by stereotypes, hurtful comments, or barriers to advancement. Racial trauma can refer to a specific incident of racial discrimination or the ongoing, harmful emotional impact of racial discrimination that builds up over time. People can experience racial trauma from something that happens directly to them or from seeing others mistreated because of their race. Coverage of events caused by racial discrimination in the media can also be upsetting, and repeated viewing or frequent media accounts can amplify those feelings.
What Are the Impacts of Racial Trauma?
Racial trauma can lead to an increased risk of physical and mental health problems. Emotional difficulties, such as stress, anxiety, depression or PTSD, can impact daily functioning in school, work or at home. Relationships with others may also be affected; people may worry that others dismiss their concerns about racial trauma. It is normal and understandable to be negatively affected by racial trauma.
How Can Racial Trauma Incidents Lead to PTSD?
Racial trauma incidents that involve actual or threatened death, serious injury or sexual violence may lead to PTSD. Any experiences of racial trauma can make existing PTSD and other mental health problems worse. There are many similarities between PTSD symptoms and symptoms related to the emotional impacts of racial trauma. After experiencing racial discrimination, people may have unwanted memories and may avoid thoughts, feelings and reminders of racial trauma. In addition, racial trauma can lead to negative thoughts about oneself, others and the world, and contribute to negative moods. Finally, people may feel on guard and on high alert, and have trouble with concentration, sleep or irritability due to racial trauma.
Coping With Racial Trauma
Racial trauma is a broad problem that requires communities to work together to overcome it. At times, coping with racial trauma can feel overwhelming, so focusing on strategies for empowerment and healing can be helpful. Coping may not reduce or stop racial trauma, but taking active steps can help people reduce stress and let them redirect their focus back to living fulfilling lives.
Empowerment. Racial trauma can lead to feelings of helplessness. Focusing on ways to take control or have an influence can improve emotional health. Empowerment strategies can range from self-care to speaking up about issues that are important. Some people may find advocacy for reducing discrimination or oppression meaningful.
Values-based goal setting. Identifying specific goals that align with personal values (e.g., family, community, equity, self-improvement, security) can be another way to feel more in control and enjoy life.
Self-care and lifestyle changes. Taking time to recuperate from racial trauma on a regular basis is important. Taking walks, listening to music or relaxation techniques may help. The specific activity is not important. The goal is to choose something that helps to reduce stress.
Taking charge of emotions. Relaxation and mindfulness strategies can be helpful in countering the effects of stress on the body and mind.
Social support. Talking to supportive others about thoughts and feelings related to racial trauma can be validating.
Media balance. While staying informed about current events is important, it may be helpful to limit exposure to "doomscrolling," or focusing on negative and discouraging media content.

For those people who continue to feel distressed, consider talking to a health care provider. Talking to a mental health provider can be helpful for people who are feeling overwhelmed, having difficulties with relationships, or struggling with day-to-day functioning at work, school or household responsibilities.

Conclusion

Racial trauma can negatively affect physical, mental and emotional health, and in some cases, lead to PTSD. If self-care is not enough to cope with the impact of racial trauma in daily life, seeking professional help can be valuable. A mental health provider can help to assess the negative impacts of racial trauma and to work with people to identify effective coping and treatment strategies. Some VA facilities offer Race-Based Stress and Trauma Empowerment groups designed to treat racial stress and trauma. Evidence-based talk therapies for PTSD—like Cognitive Processing Therapy (CPT), Prolonged Exposure (PE) and Eye-Movement Desensitization and Reprocessing (EMDR)—can help to treat PTSD due to racial trauma.

While this article focuses on the impact of racial trauma, the information may also apply to discrimination or trauma due to other aspects of identity, such as sexual orientation, gender identity, religion, spirituality, ability status, socioeconomic status, age or generation.
You May Also Be Interested In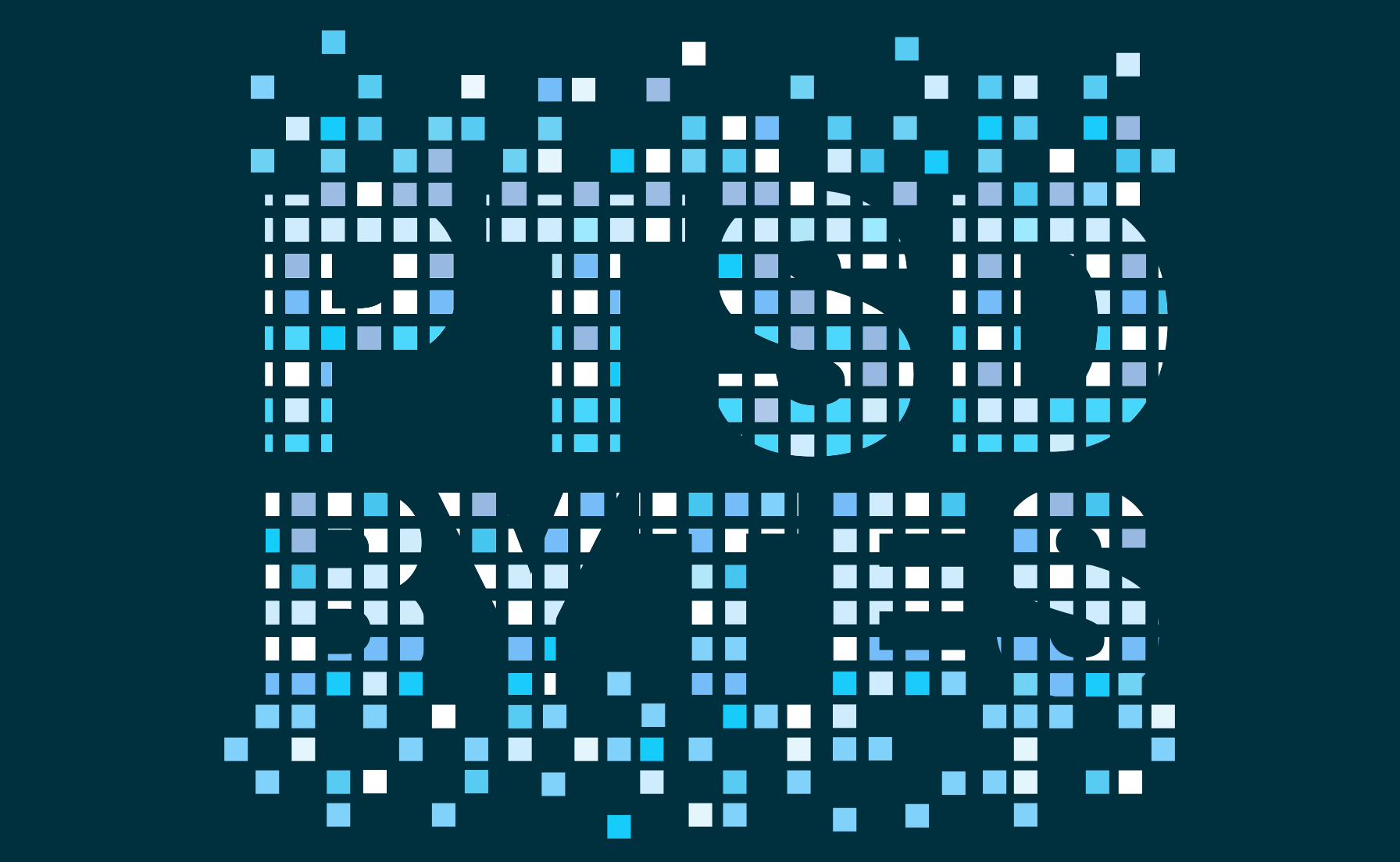 Listen to "bite-sized" episodes with supportive tips, tools and practices.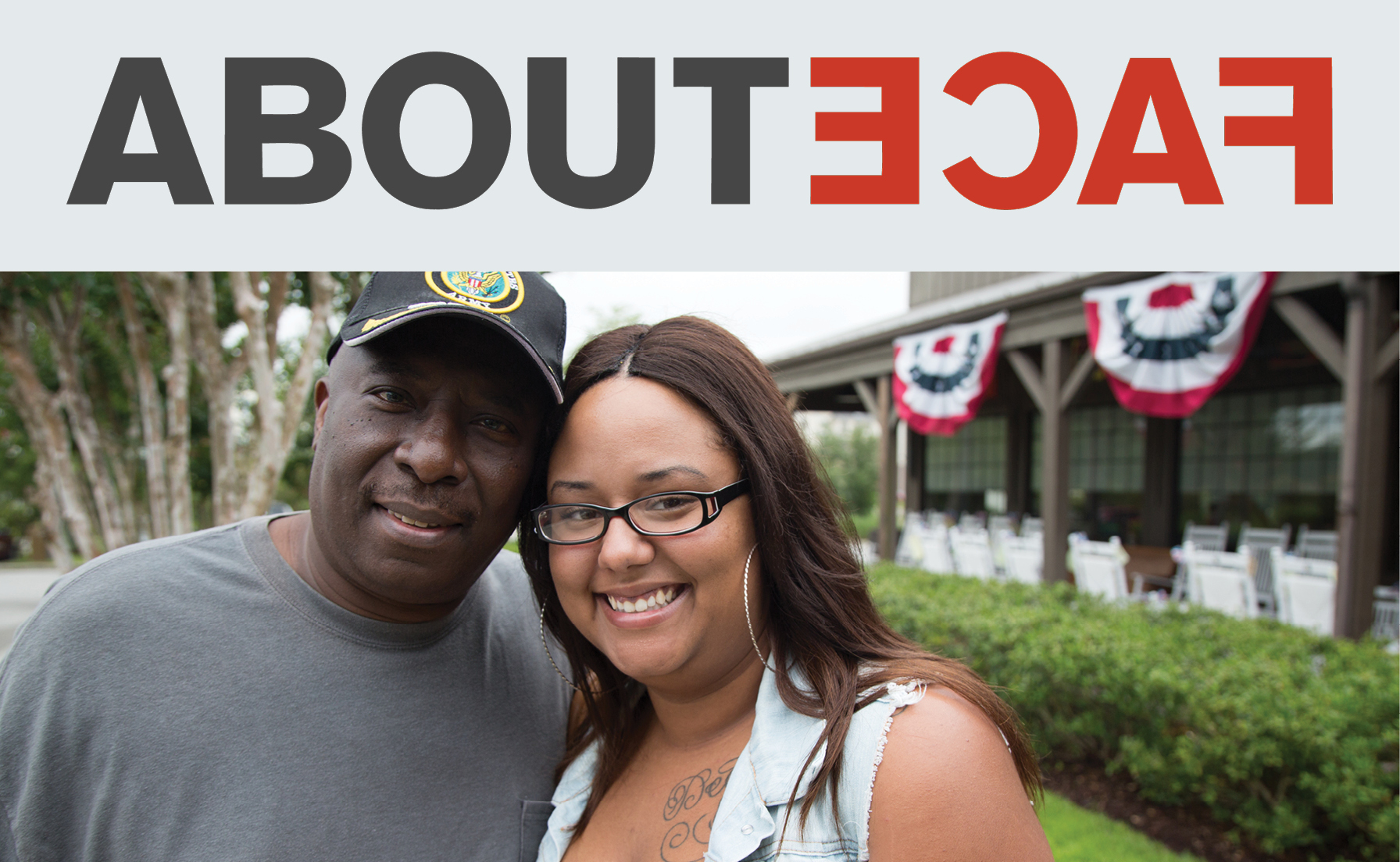 Hear from Veterans who have turned their lives around with PTSD treatment.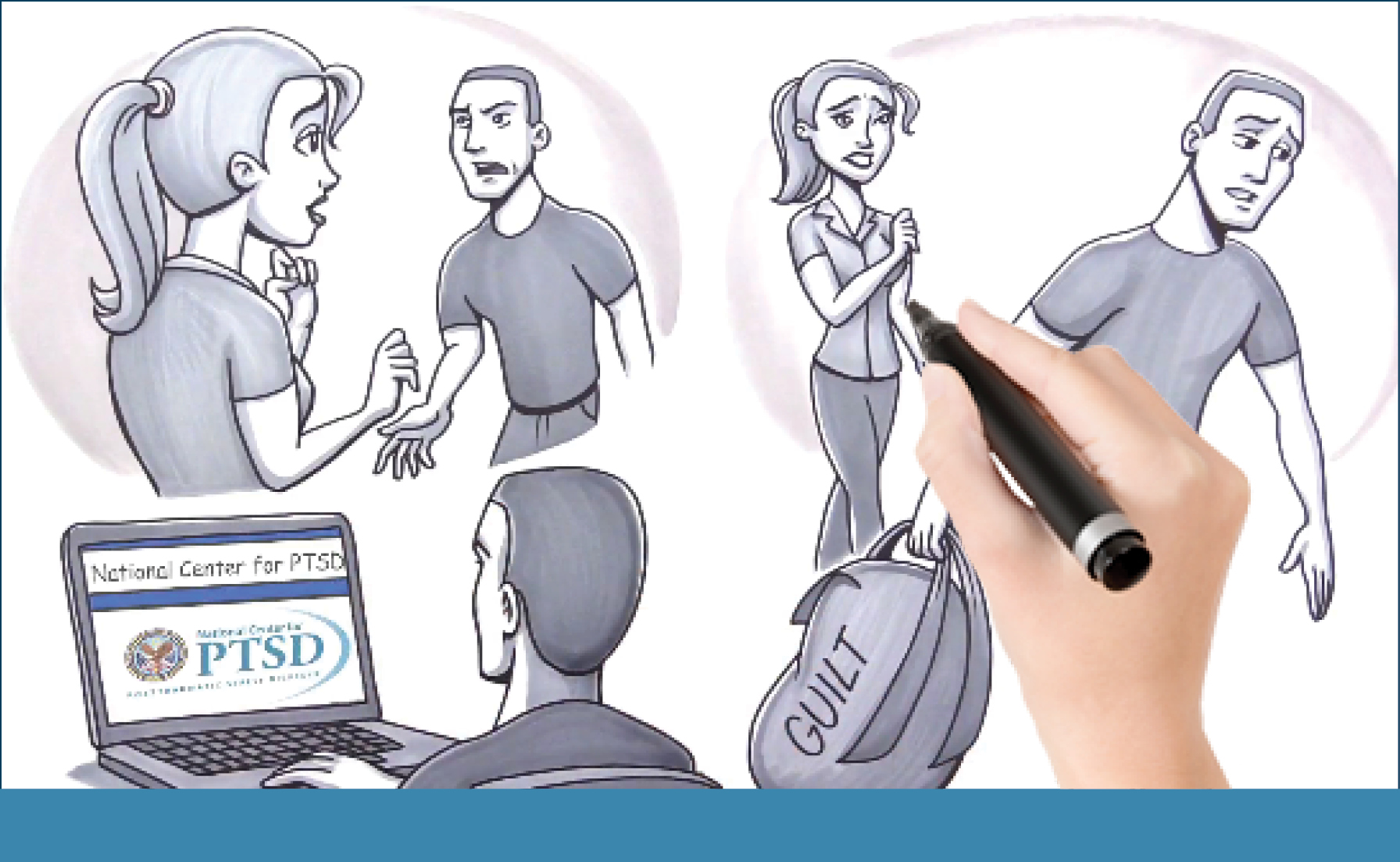 PTSD explained in 4 minutes.
return to top