Attention A T users. To access the menus on this page please perform the following steps. 1. Please switch auto forms mode to off. 2. Hit enter to expand a main menu option (Health, Benefits, etc). 3. To enter and activate the submenu links, hit the down arrow. You will now be able to tab or arrow up or down through the submenu options to access/activate the submenu links.

PTSD: National Center for PTSD
Terrorist Attacks and Children: Information for Caregivers
Terrorist Attacks and Children: Information for Caregivers
When children learn about an act of mass violence or terrorist attack, they may not understand. There are risk factors for children to become more affected. Learn about common ways children respond to terrorism and how you can help your children cope.
Reading time: minutes
Children may learn about a terrorist attack in a number of different ways. They may see or go through the event themselves. They may see or hear about it on TV, from other people at school, or from adults talking about the event. For example, both the September 11, 2001, attacks and the Oklahoma City bombing got a lot of attention in the media and the public. So, many children heard about and saw the events.
How should we speak to children about these events when they occur? Should we try to keep them from knowing about what happened? Or should we talk openly about the events? How can we help children make sense of a tragedy that we do not understand? How will children react? How can we help children feel better? Luckily, there have been relatively few terrorist attacks in the United States.
How Do Children Respond?
Children can be strongly affected by terrorist effects. After the September 11th attacks, 35% of parents reported that their children had at least one stress symptom. Almost half reported that their children were worried about their own safety or the safety of a loved one. Two years after the Oklahoma City bombing, 16% of children who lived near Oklahoma City had PTSD. This finding is noteworthy because these youths were not directly exposed to the bombing, nor were they related to people who had been killed or hurt.
Children show all kinds of reactions after a terrorist attack. Many symptoms are similar to those that happen after any traumatic event. For information about how children of different ages may respond to trauma, please see PTSD in Children and Adolescents. You will also find information about rates of PTSD in children exposed to other types of trauma.
What Puts Children at Higher Risk?
Findings from a study following the Oklahoma City bombing found that two factors related to increased stress symptoms in children:
More exposure to television coverage
Higher parental distress
When a parent is upset, this rubs off on their children. The children become upset too. Other factors that increase the risk that a child will have stress symptoms include being female, as well as knowing someone hurt or killed by the attack. Research also shows that continued arousal and fear several weeks out from the bombing puts a child at higher risk for PTSD.
How You Can Help Children Cope
Create a safe environment
Make your children feel safe. If possible, children should stay in a place they are used to and with people to whom they feel close. Keep their routine as regular as possible. Children find comfort in having things be consistent and familiar. Try to limit adult talk about the event when around the child.
Provide children with reassurance and extra emotional support
Adults need to make children feel safe enough to ask questions, express their feelings, or just be alone. Let children know they can ask questions. Ask children what they have heard and how they feel about it. Reassure the child that they are safe and that you will not leave them.
Be honest with children about what happened
Provide true information, but make sure you speak at a level that the child can understand. Very young children (age 0 to 2 years) may not need to hear about the terrorist attack. School-aged children may need help understanding what has happened. You might want to tell them that there has been a sad accident and that many people have been hurt or killed. Teens will have a better idea of what happened. You may want to watch certain news coverage with your teen and then talk about it.
Don't let children watch too much television about the event
After terrorism or disaster, try not to expose your child to reminders of the event. This could include scary TV programs or news programs. For more about how media coverage affects children, see Media Coverage of Traumatic Events.
Tell children what the government is doing
Reassure children that the state and federal government, police, firefighters, and hospitals are doing everything possible. Explain that people from all over the country and from other countries help out in times of need.
Be aware that children are often anxious if the adults around them are anxious
It is hard to know when to share your own feelings with your children. You want to talk to them about the events, but you do not want to make them feel more scared. This may mean hiding some of your own fears. For example, after the September 11th attack, many parents were scared of another attack. Others were angry and wanted revenge. Parents must deal with their own feelings before they can help children understand and label their feelings. Parents who are scared should talk about how to cope with such feelings and how family members can help each other.
Try to put the event in perspective
Although you may be scared, children need to know that attacks are rare events. Children also need to know that the world is generally a safe place.
You May Also Be Interested In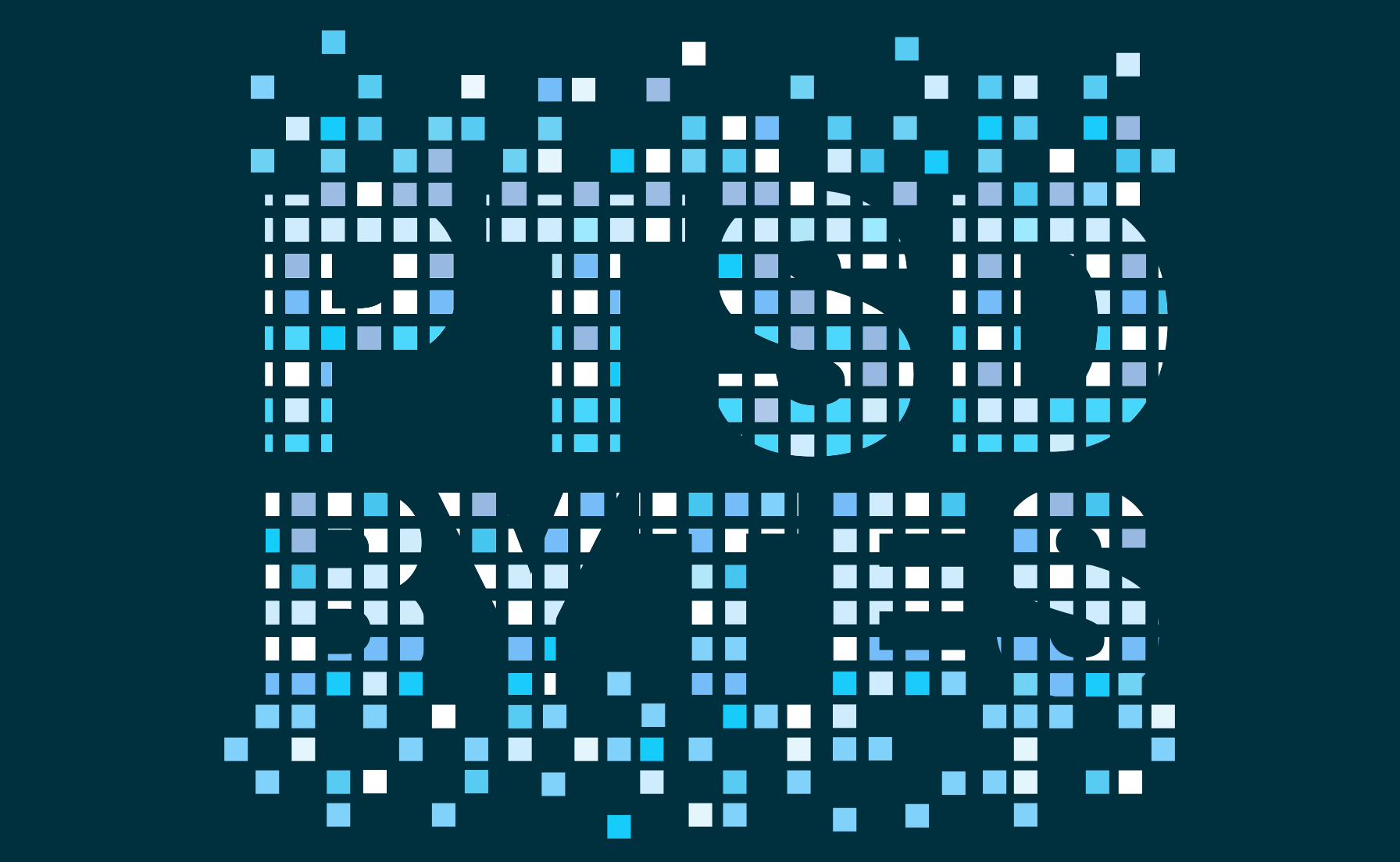 Listen to "bite-sized" episodes with supportive tips, tools and practices.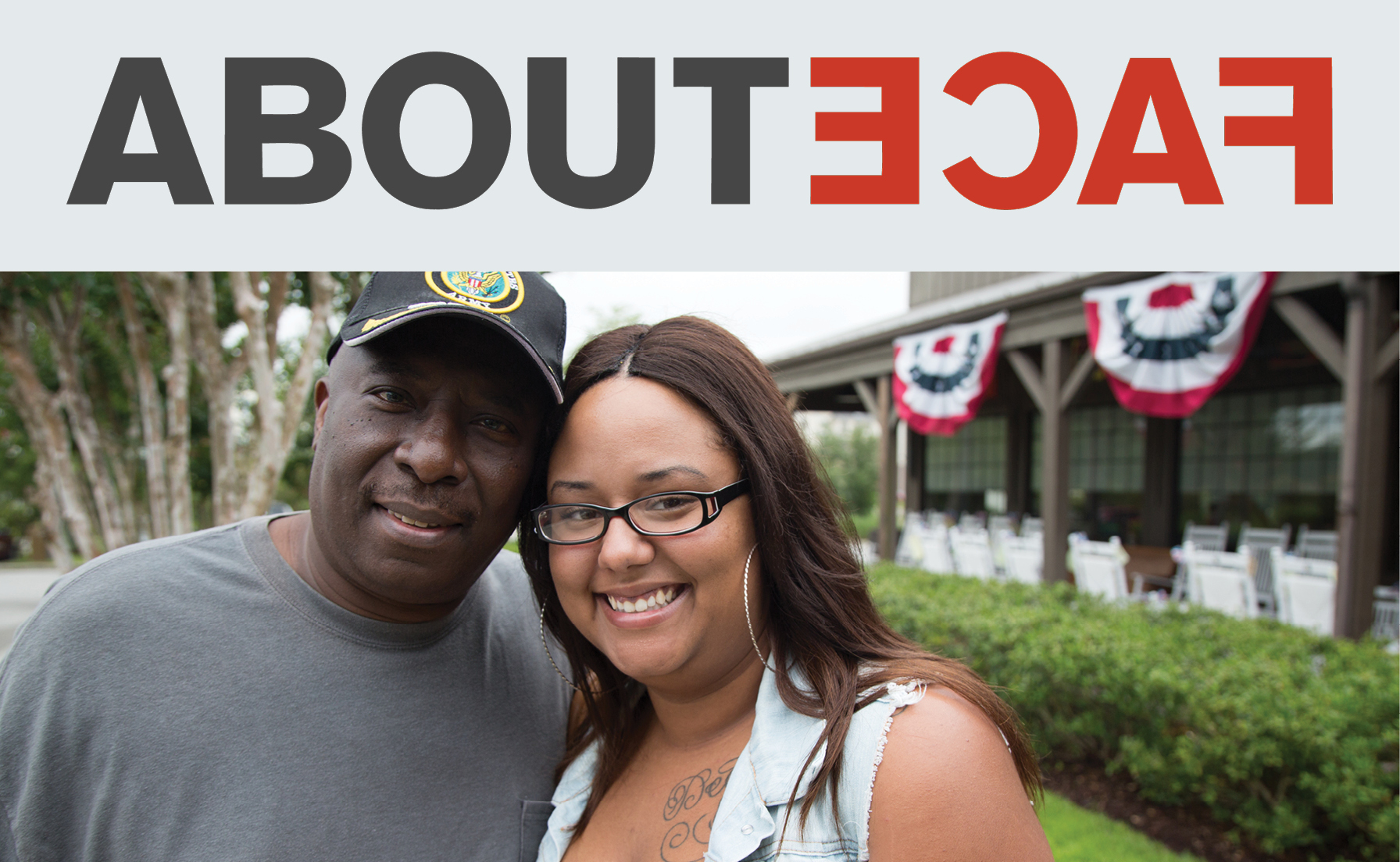 Hear from Veterans who have turned their lives around with PTSD treatment.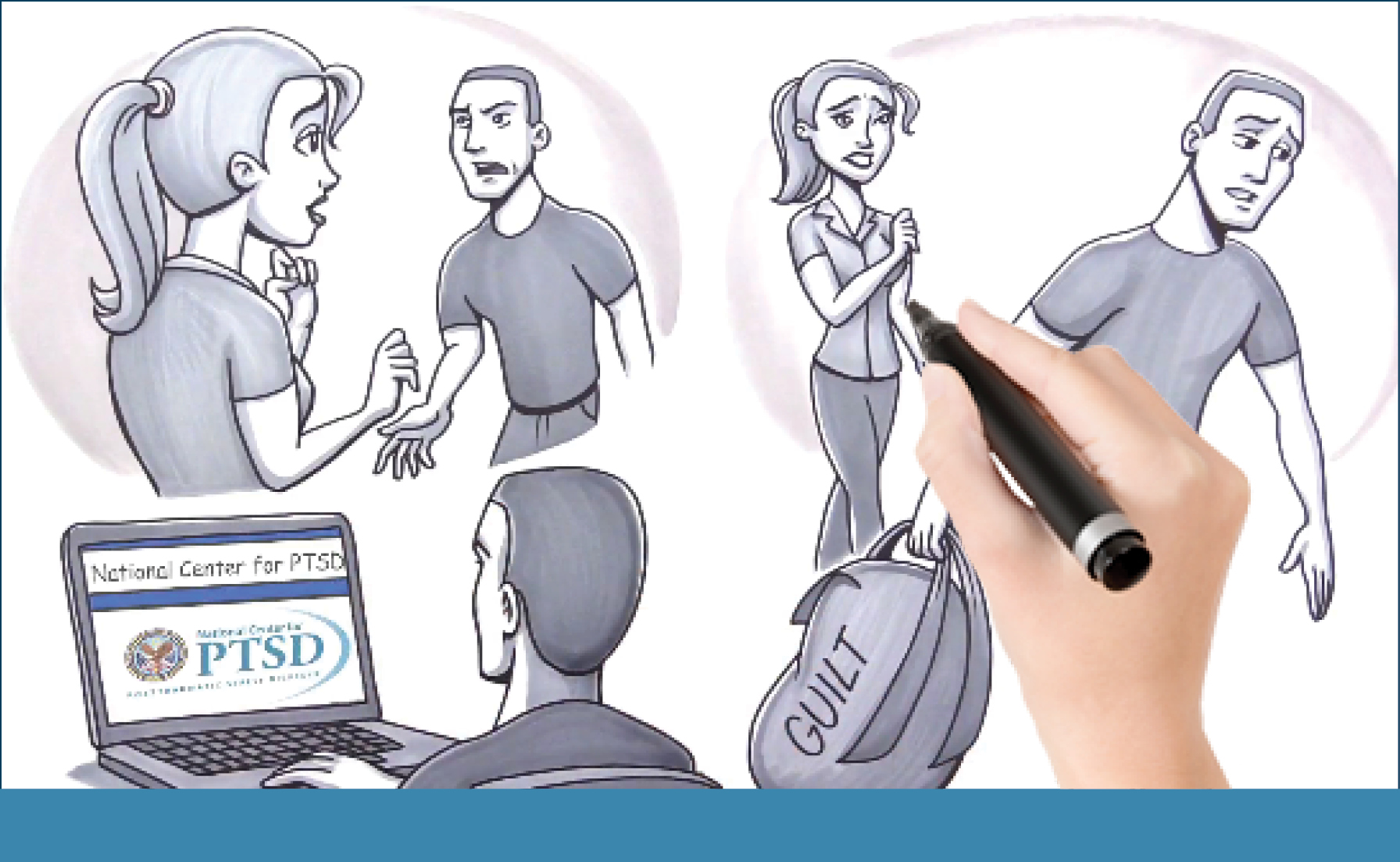 PTSD explained in 4 minutes.
return to top