Attention A T users. To access the menus on this page please perform the following steps. 1. Please switch auto forms mode to off. 2. Hit enter to expand a main menu option (Health, Benefits, etc). 3. To enter and activate the submenu links, hit the down arrow. You will now be able to tab or arrow up or down through the submenu options to access/activate the submenu links.

PTSD: National Center for PTSD
Written Exposure Therapy (WET) for PTSD
Written Exposure Therapy (WET) for PTSD
The best treatments for PTSD are trauma-focused talk therapies. These treatments help you process—or work through—your traumatic experience. Learn about Written Exposure Therapy (WET), where you focus on writing about your trauma to find new ways to think about its meaning.
Reading time: minutes
What Type of Treatment Is This?
Written Exposure Therapy (WET) is a brief, 5-session psychotherapy—or talk therapy—for PTSD. WET can help you find new ways to think about a traumatic experience and what it means to you. Writing about what you were thinking and feeling during the event and then talking with your provider about the writing session can help you get relief from PTSD symptoms.
How Does It Work?
When you have PTSD, it's common to feel that the traumatic experience you went through is too difficult or stressful to manage. You likely avoid reminders (like people or situations) from the event, feeling a sense of danger. WET can help you learn to experience a trauma memory with less emotional distress, knowing that you can tolerate negative feelings as you remember the event. Writing about the event can also help you be more comfortable with physical responses, like a rapid heartbeat or sweating. And talking with your provider about your writing sessions can help you develop new ways of thinking about the event and what it means to you.
What Can I Expect?
In WET, there are 5 sessions that have 30 minutes of writing about your trauma, called your trauma narrative. You will start the first session by learning about PTSD symptoms and common reactions to trauma. Then, your therapist will instruct you on how to complete the first 30-minute writing exercise. Your provider will then check in with you about your experience while writing. For the remaining therapy sessions, your provider will offer instructions for each 30-minute writing exercise and then talk with you when the trauma narrative is complete. Over time you will learn to manage thoughts and feelings about the event and find new meanings that help reduce your PTSD symptoms.
Is It Effective?
Yes, WET is a therapy supported by research. Currently, there are not as many studies on WET as the number of those supporting other trauma-focused psychotherapies, like Cognitive Processing Therapy (CPT), Prolonged Exposure (PE) or Eye Movement Desensitization and Reprocessing (EMDR). What we know from research thus far is that WET is effective in reducing PTSD symptoms. This symptom improvement takes fewer sessions than some of the other treatments, and those who start WET are more likely to complete the therapy.
More research is underway to learn about WET for people who experience different types of trauma and to understand other factors that may affect treatment. WET may be a good option if these other trauma-focused talk therapies are not available to you, or the idea of writing a trauma narrative is of interest to you.
How Long Does Treatment Last?
WET includes 5 sessions that last about 50 minutes. Typically, you have 1 session a week, for a total of 5 weeks.
What Are the Risks?
You may feel uncomfortable writing about your trauma and talking about your problems or PTSD symptoms. These feelings are usually brief and people tend to feel better as they keep doing WET. Most people who complete WET find that the benefits outweigh any initial discomfort.
Group or Individual?
WET is done individually, where you meet 1-to-1 with a provider.
Will I Talk in Detail About My Trauma?
You will write in detail about your traumatic event during each session. WET will help you to better understand how your PTSD symptoms may be related to your thoughts and feelings about the trauma, and how distress reduces with time and danger from a past event does not carry over to the memory of it happening.
Will I Have Homework?
There are no homework assignments between sessions in WET.
How Available Is This in VA?
Moderate. This specific treatment is not available at every VA but is becoming more common. Research is ongoing to examine different formats of WET, including via video telehealth.
Does VA Have an App for That?
No, currently VA has not developed an app for WET.
Choosing the Best Treatment for You
Trying to figure out which PTSD treatment is best for you? For more information about treatments that work, get started with the PTSD Treatment Decision Aid.
You May Also Be Interested In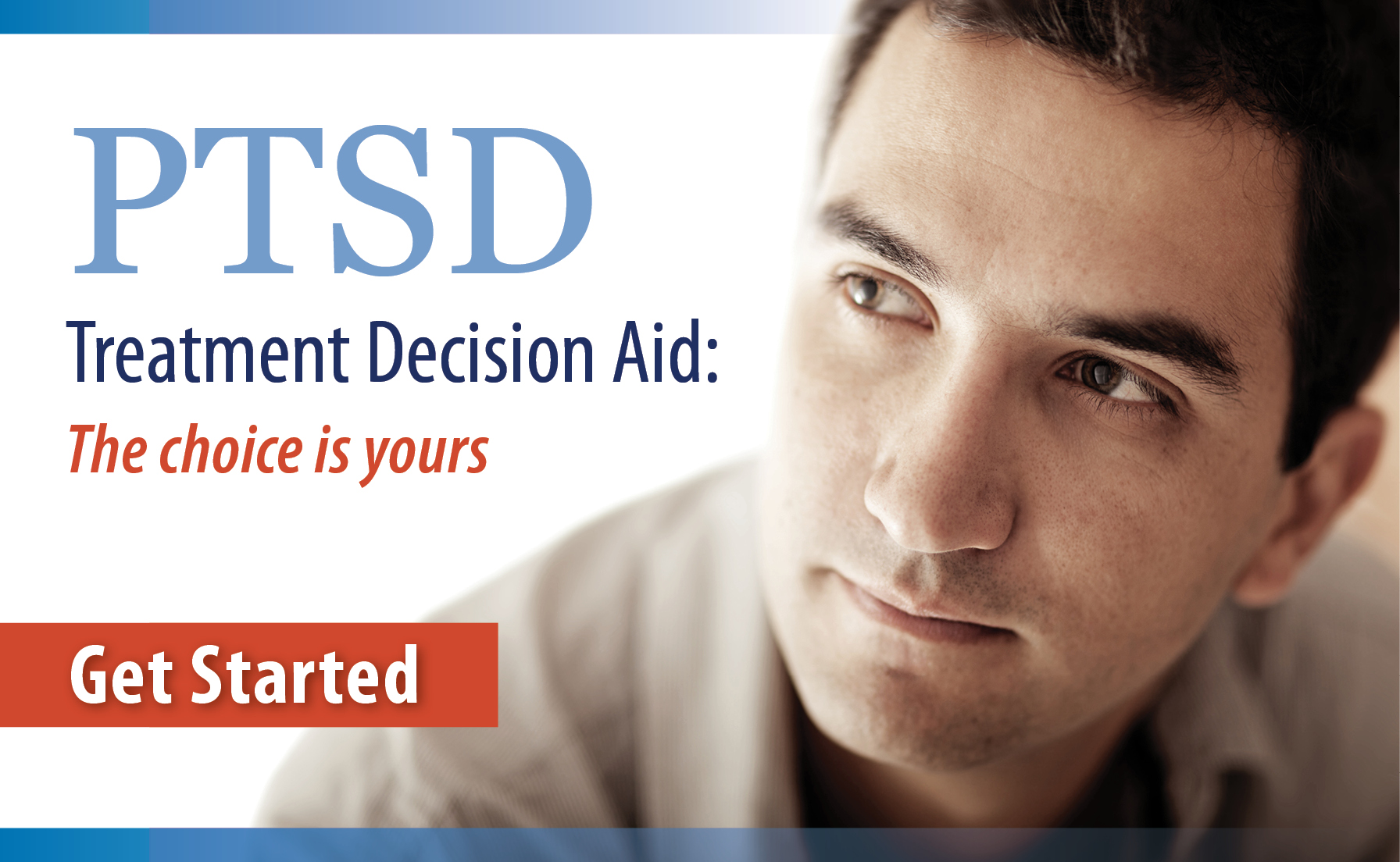 Compare options and make the best choice for PTSD treatment.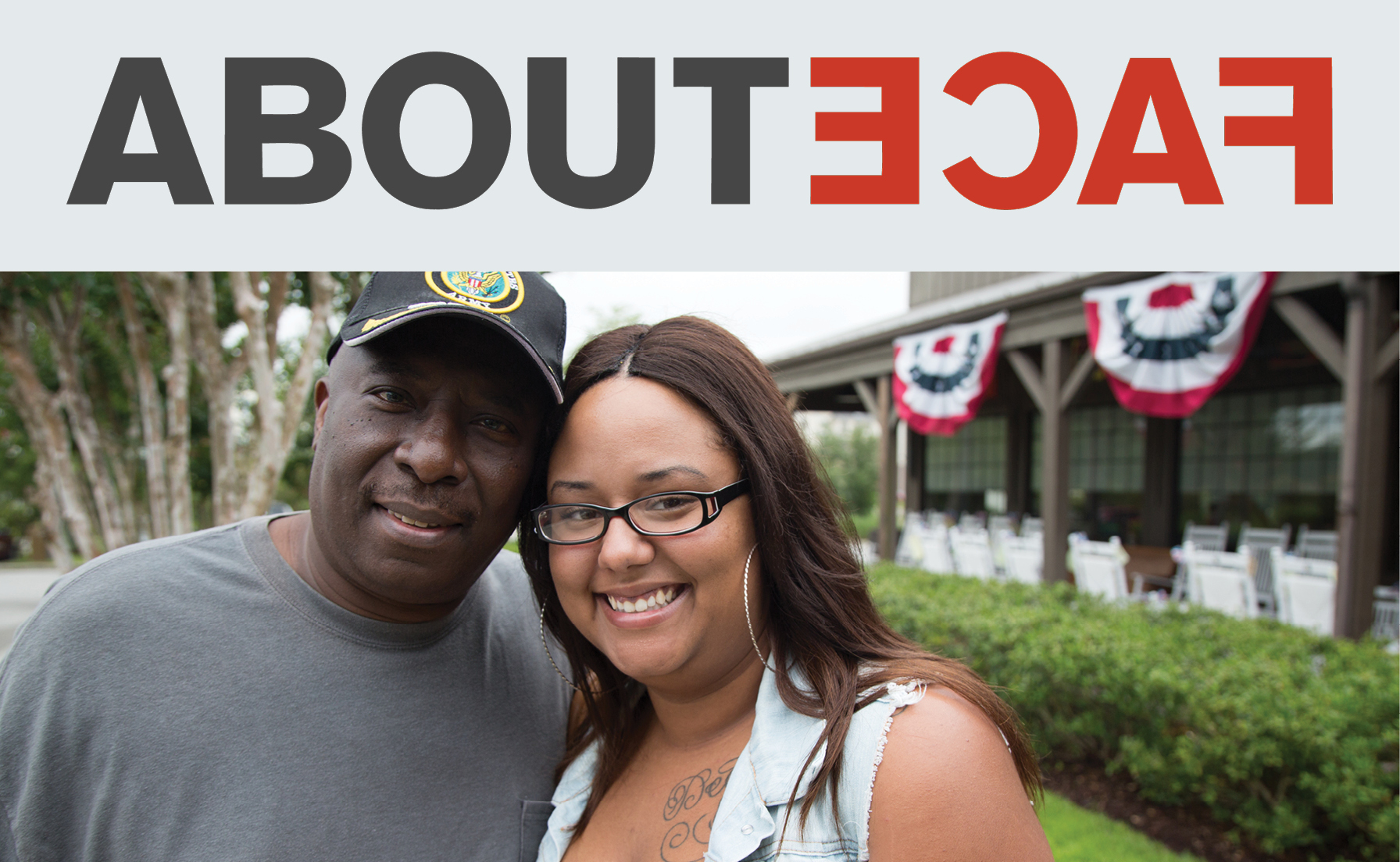 Hear from Veterans who have turned their lives around with PTSD treatment.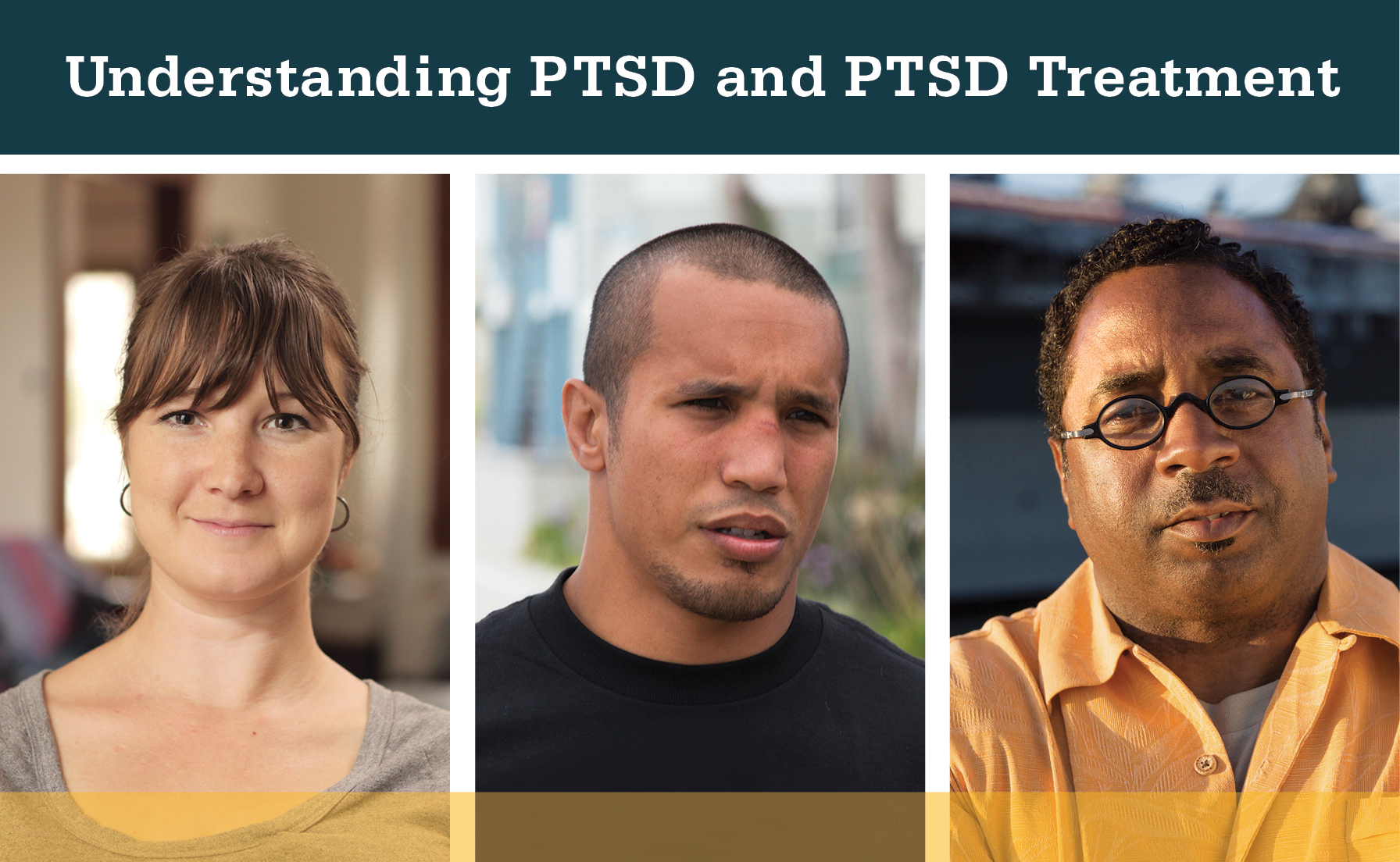 A complete guide to PTSD basics.
return to top